Rebate changes to supervised Group Pilates and Therapeutic Exercise sessions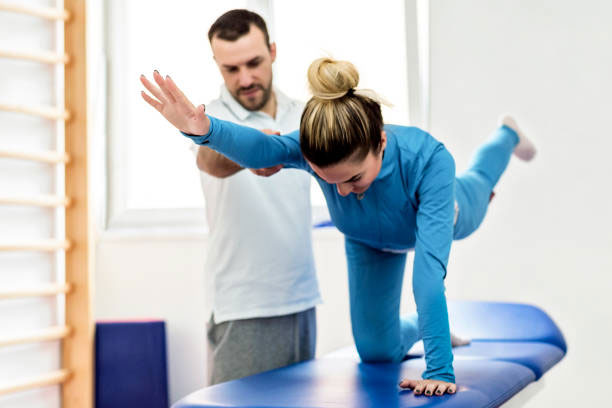 The Department of Health has made changes to Pilates which could affect your former entitlements. From April 1 2019, Pilates will no longer be rebatable by your health fund. However, group exercise therapy provided by an accredited physiotherapist as part of a patient's rehabilitation will still be eligible for cover. These amendments follow recent government health insurance reform on natural therapies—including Pilates, yoga, tai chi, aromatherapy, homeopathy, iridology, kinesiology, naturopathy, and reflexology.
Not only that, but physiotherapists providing Pilates services are no longer able to advertise or promote their services as such. Therapeutic Group Exercise sessions using the key principles of Pilates can be advertised for rebate without the use of such terminology—provided they are offered by an allied health care provider as part of an evidence-based rehabilitation program.
How is Therapeutic Group Exercise different from Pilates?
A Pilates workout consists of strength and flexibility exercises performed through precise ranges of motion. High-value group therapy classes are different from regular Pilates in the sense they must be held within the accepted scope of clinical practice, targeting an individual's treatment and injury needs. Low-impact, therapeutic techniques developed by Joseph Pilates have been applied to a physiotherapist's understanding of the human body in order to support patients on their road to recovery. This type of exercise, performed within a physiotherapy framework, can help improve strength and posture, treat pain, and minimise the risk of further injury.
Does Bangalow Physiotherapy offer rebatable Clinical Therapeutic Exercise classes?
Our registered physiotherapists currently offer three different types of Clinical Therapeutic Exercise based on key Pilates principles (Mat, Reformer and Gentle)—all of which focus on core stability and correction of movement patterns. These Therapeutic Exercise sessions are rebatable for patients as part of their rehabilitation.
For all new Clinical Therapeutic Exercise attendees, it is required that you have a 30 minutes physical assessment before commencing a Clinical Therapeutic Exercise rehabilitation course. The fee is $85 and is claimable via HICAPS, depending on your individual health fund. A minimum annual review is also required, or more frequently if you have concerns.
Does Bangalow Physiotherapy offer non-clinical Pilates classes?
Casual Group Therapeutic Exercise attendances are possible—provided a space is available and you have already undertaken a pre-assessment with one of our physiotherapists. To ascertain whether or not a casual position has become available, please enquire on the day via telephone. For those fitness enthusiasts outside the realm of recovery, we also offer non-rebatable Pilates classes.
Ask your health fund or physiotherapist about what you can claim on
If you are worried about how these changes may impact your recovery, your best bet is to speak to your insurer about insurance benefits and out-of-pocket costs. Furthermore, you can ask your physiotherapist about which classes are deemed eligible under the new laws or ask industry bodies such as the APA (Australian Physiotherapy Association) about the reforms.
References
The Department of Health, 2019, Private health insurance reforms: Changing coverage for some natural therapies, Australian Government, [Date Accessed: 11/02/19], <http://www.health.gov.au/internet/main/publishing.nsf/Content/private-health-insurance-reforms-fact-sheet-removing-coverage-for-some-natural-therapies>.
The Australian Physiotherapy Association (APA), 2019, PHI natural therapies reform, [Date Accessed: 11/02/19], <https://australian.physio/advocacy/phi-pilates-reform>.