Meet our team
We are fully qualified and here to help you!
Andy Irvine
Director/Physiotherapist
Andy Is a Northern Rivers local who has completed a Masters of Physiotherapy studies at University of Queensland in 2011, as well as a Bachelors degree in Sport and Exercise Science. He has worked in the northern rivers for the past 9 years and is experienced in treating various orthopaedic and musculoskeletal/sporting injuries. He also has a keen interest in shoulder pathologies and vestibular disorders.
Andy strives to achieve the best outcome for his patients utilising the most up-to-date evidence. His philosophy is to provide a quality physiotherapy service that meets a client's individual needs and goals to better their current and chronic ailments.
In 2020 Andy became the owner and director of Bangalow Physiotherapy and is looking forward to working alongside the local community for many years to come.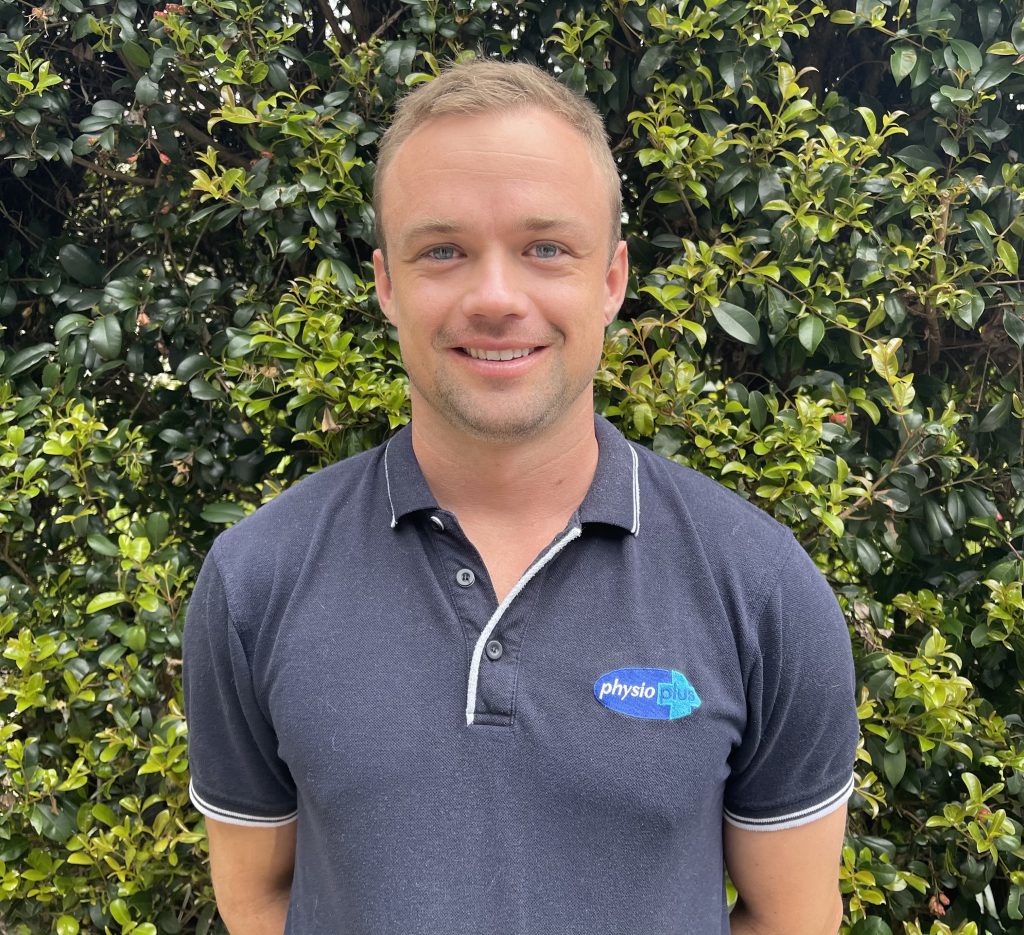 Cally O'Hara
Senior Physiotherapist B. App Sc (Phty)
Joint Mobilisations / Muscle Energy Techniques / Myofascial Release / Aged Care / Western Acupuncture – Dry Needling / Pilates / Sports / Women's Health
After graduating from the University of Sydney in 2003 Cally built on her strong foundations at the Westmead Children's Hospital and Greenwich Hospital, in particular in surgical, rehab, orthopaedics, chest physiotherapy, burns and musculo-skeletal physiotherapy.
Cally's  sporting background in netball, soccer, surfing and dance, soon led her to venture into private practice on the northern beaches of Sydney. It is this sporting interest which helped Cally hone her empathetic and consultative approach to her physiotherapy.
Cally returned home  to the Northern Rivers in 2011 to take up a position at Bangalow Physiotherapy. She utilises a combination of hands on manual therapy, and a strengthening clinical pilates approach in her practice as a physiotherapist, with acupuncture used as an adjunctive therapy. She enjoys working collaboratively with her clients to develop personalised home exercise regimes to compliment her physiotherapy.
Bangalow Physiotherapy brings clients with a diversity of issues. Some of the conditions Cally treats include:- back and neck pain, sciatica, sports injuries, tendinitis, post hip/ knee/ back surgery, pre and post-natal women, growth-associated conditions in children, torticollis in babies, stubborn chest infections and pneumonia.
Cally's commitment inspires ongoing development of her professional skills, including the Mulligan Concept, the Sarah Key Method, and  Clinical Pilates for runners and pre/post-natal women. Cally's ongoing interest in physiotherapy is guided by her passion to help people attain enhanced wellbeing and optimal physical functioning. She is committed to providing an individual and respectful approach with her clients to help each one set and achieve their goals.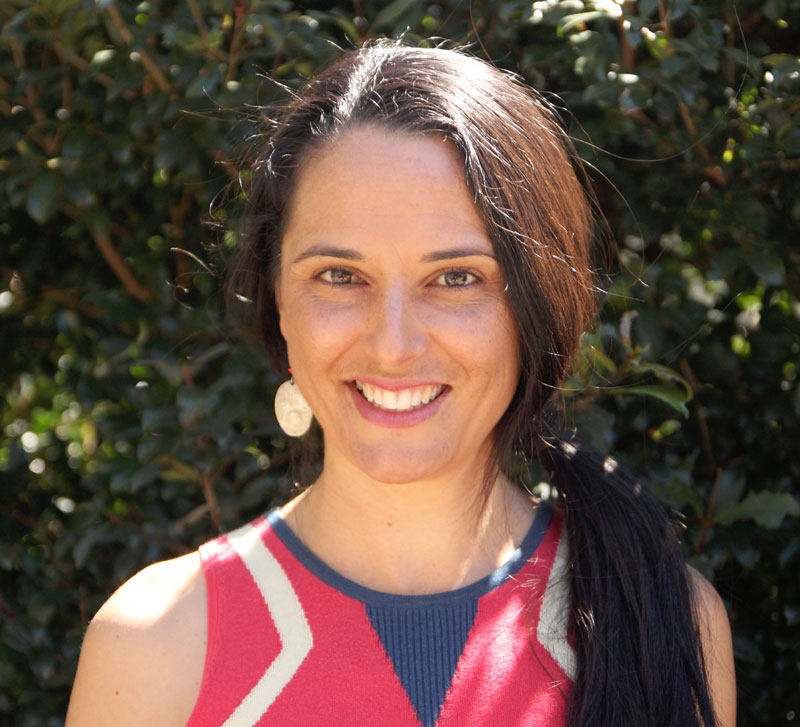 Hayley Anderson
Practice Manager/Receptionist
Hayley was born and raised in the Northern Rivers and has years of experience in customer service across various fields.
Hayley started with us in our Lismore Clinic and is now the Practice Manager in Bangalow.
In her spare time she enjoys physical activity, sight seeing and spending time with her friends and family.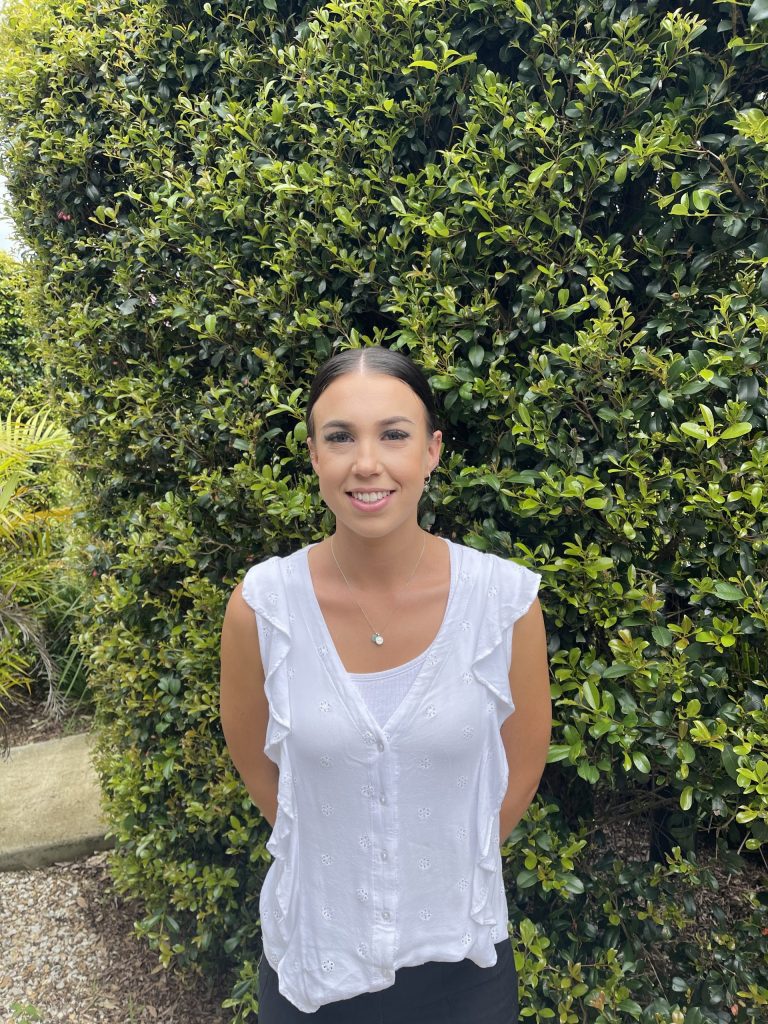 Ksenya Masendycz
Receptionist
Ksenya moved from Melbourne to the Northern Rivers 3 years ago. Like all of us, she loves the weather and the beaches.
Ksenya is studying physiotherapy at Griffith University. She loves learning about all things physio.
She has been working in customer service for 10 years and is currently in reception at the Bangalow practice.
In her spare time she loves baking, spending time with friends and walking her dog, Millie.