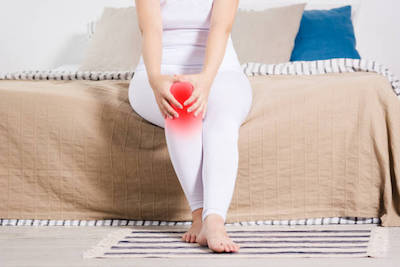 What is inflammation?
Inflammation is the response to a soft tissue injury that results in the release of inflammatory chemicals (known as inflammatory cytokines) into the tissue. These chemicals create an inflammatory cascade, seeing the infiltration of a variety of cells that, like most other cells, convert oxygen into energy (fuel) in order to work to clean up damaged tissue and others that build new tissue. Inflammation is the first important element of tissue healing where clotting occurs and cells are recruited to clean up and repair the site. The inflammatory phase usually lasts 7-10 days.
5 cardinal signs of inflammation:
Heat
Swelling
Redness
Pain
Function loss

Retrieved 5/9/18 from: https://www.britannica.com/story/how-is-inflammation-involved-in-swelling
When does inflammation occur?
In the context of physical activity, inflammation occurs after injury or insult to the soft tissues of the body, whether that be an external object that breaks the skin, or from overuse of a limb causing unnecessary internal stretch, friction or compression of a structure, such as a tendon. For example, if you were to roll your ankle during a game of soccer, your ankle ligaments may be stretched beyond their normal limits and become torn or ruptured (i.e. spained). It is this damage that releases and activates the first inflammatory chemicals that set of the inflammatory cascade.
Causes:
Direct blow (e.g. fall or collision with another object/person)
Overstretching of ligaments/tendons/muscles/skin (e.g. ankle inversion injury aka 'rolled ankle')
Friction (e.g. with repeated movement: tendon-on-bone, bone-on-bone)
Penetrating object (e.g. stick through skin)
Is inflammation good or bad?
In the right context, inflammation is a good thing to an extent as it plays an important role in initiating tissue repair. Without it, it would be difficult for our tissues to repair efficiently. Rather than trying to halt the process, it is best to work to manage it appropriately.
Management:
Historically, initial treatment of soft tissue injury and inflammation has been RICE – Rest, Ice, Compression, Elevation. However, evidence has evolved to support a new acronym, MCE – Move safely, Compress, Elevate. This leaves out the need for ice, which allows the inflammatory response to work its magic, increasing oxygen-carrying blood to the area which the cells use as fuel to clear debris and repair damaged tissue. For pain relief, ice may be used immediately post injury, however, after the first hour the MCE rule should be applied.
For the same reason, it is suggested that you avoid anti-inflammatory medications (i.e. ibuprofen) during this time, instead opting for medications that work primarily to control pain.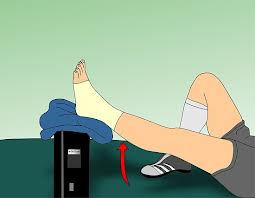 Image retrieved 17/9/18, from: http://newhamburgwellnesscentre.blogspot.com/2013/09/rehabilitation-of-ankle-sprains_5317.html
A trained physiotherapist will help to establish safe range of movement in both the early stages, and moving forward as inflammation resolves. This helps to avoid unhelpful movement patterns as well as unnecessary stiffness and pain in the long-term, speeding up return to normal function.
LAZER (Light Amplification by Stimulated Emission of Radiation) applied by a trained physiotherapist can assist the inflammatory stage during, as the beams work to more easily dissociate oxygen bound blood cells in the damaged area, so the healing cells have access to more oxygen (fuel) and therefore can work more efficiently and effectively.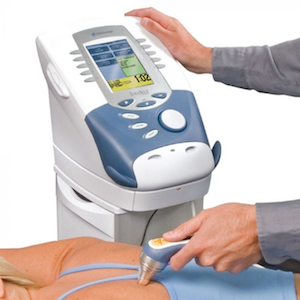 Image retrieved 17/9/18, from: https://www.djostore.com.au/chattanooga-laser-therapy-module.html
See a physiotherapist to ensure appropriate and effective management of initial inflammation and a aid a faster recovery.